August 15, 2021
#Bridges4People toured the various applications of bike lanes on city bridges and connecting street networks at the first annual Citywide Summer Ride! Participants met activists from all five boroughs and gained a better understanding of bike infrastructure across the city. Council Members Brad Lander and Stephen Levin spoke at the rally before the ride.
Great to see the riders off this am for @TransAlt's #Bridges4People Citywide Ride to demand bike lanes on bridges & connecting street networks.

Unbeknownst to Robert Moses, the bike lanes on the Verrazano have been there all along — they just need to be liberated from the cars! pic.twitter.com/VLRwlA1YW5

— Brad Lander (@bradlander) August 15, 2021
The ride consisted of three legs totalling 28.4 miles, and the route created by Bronx Activist Lucia Deng can be found here.
The Citywide Summer Ride was a collaboration with Transportation Alternatives committees from all five boroughs, including activists working on The Harbor Ring and the #WashingtonBridge4People campaign.
Great ride today with @bridges4people and @TransAltBX advocating for more space on MTA owned Bridges, specifically the Verrazano, Triborough and Washington Bridges! From BK, to QNS and the Bronx we all agree we need more space for Cyclist and Pedestrians on Bridges!#bikenyc pic.twitter.com/3zDCl7qjqv

— ChainringQueen (@goaliegirl44) August 15, 2021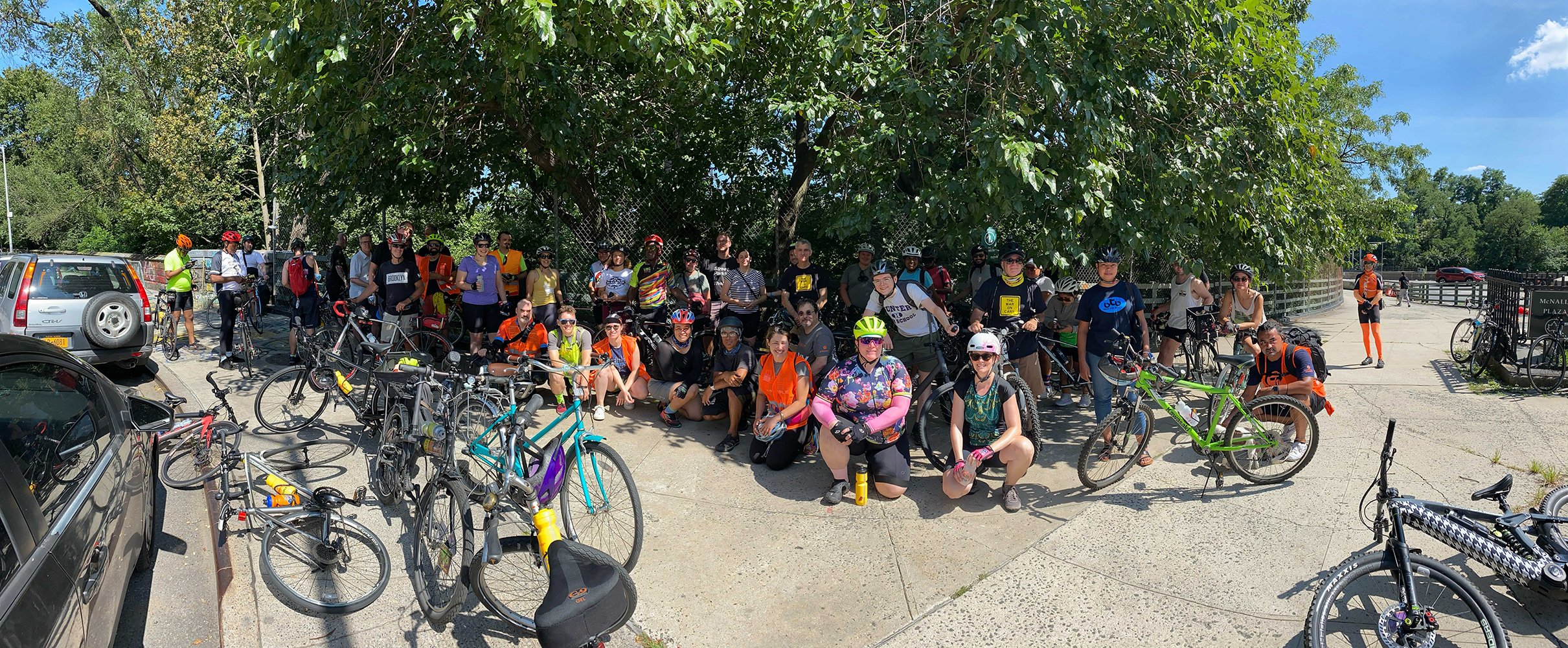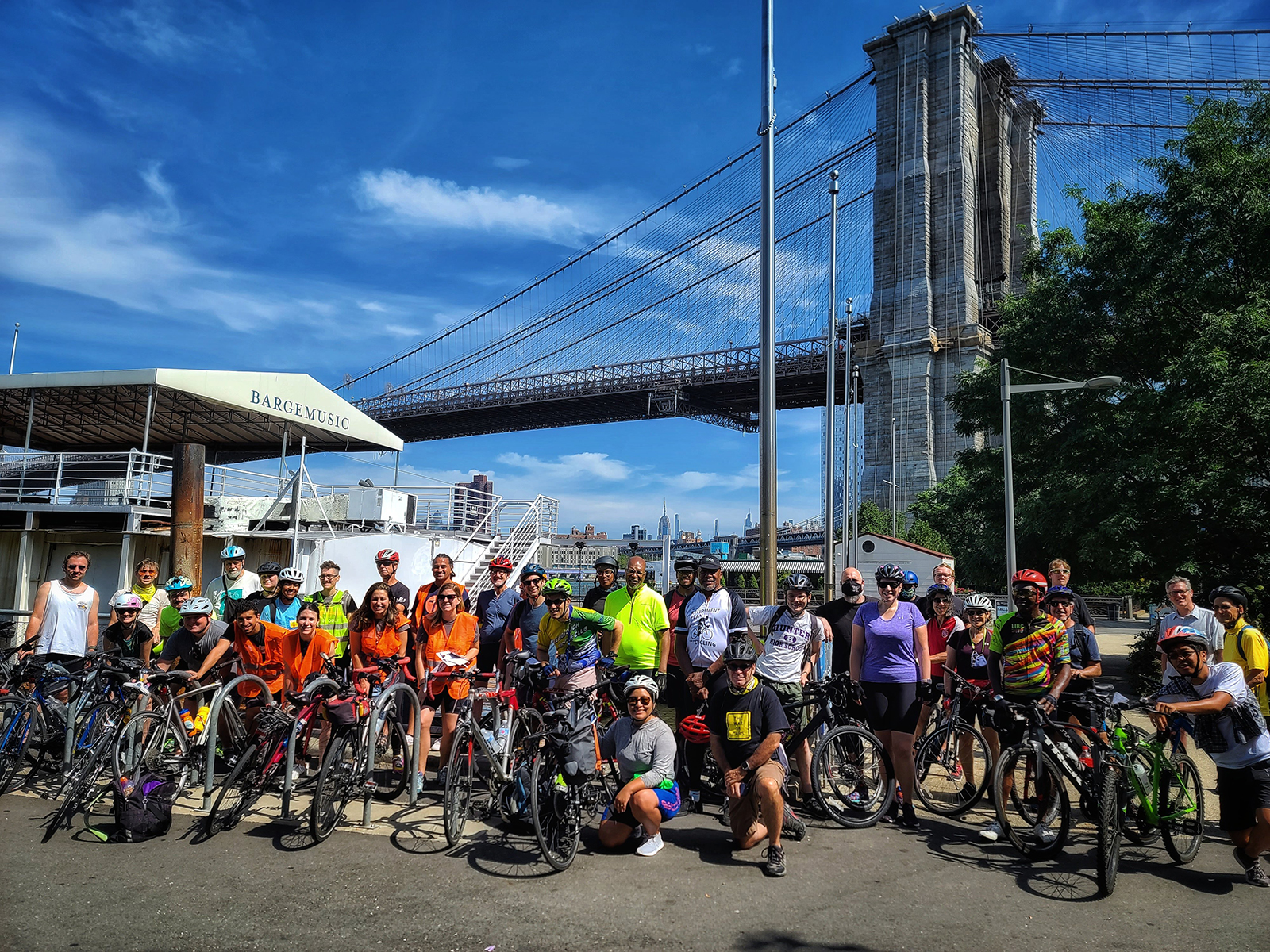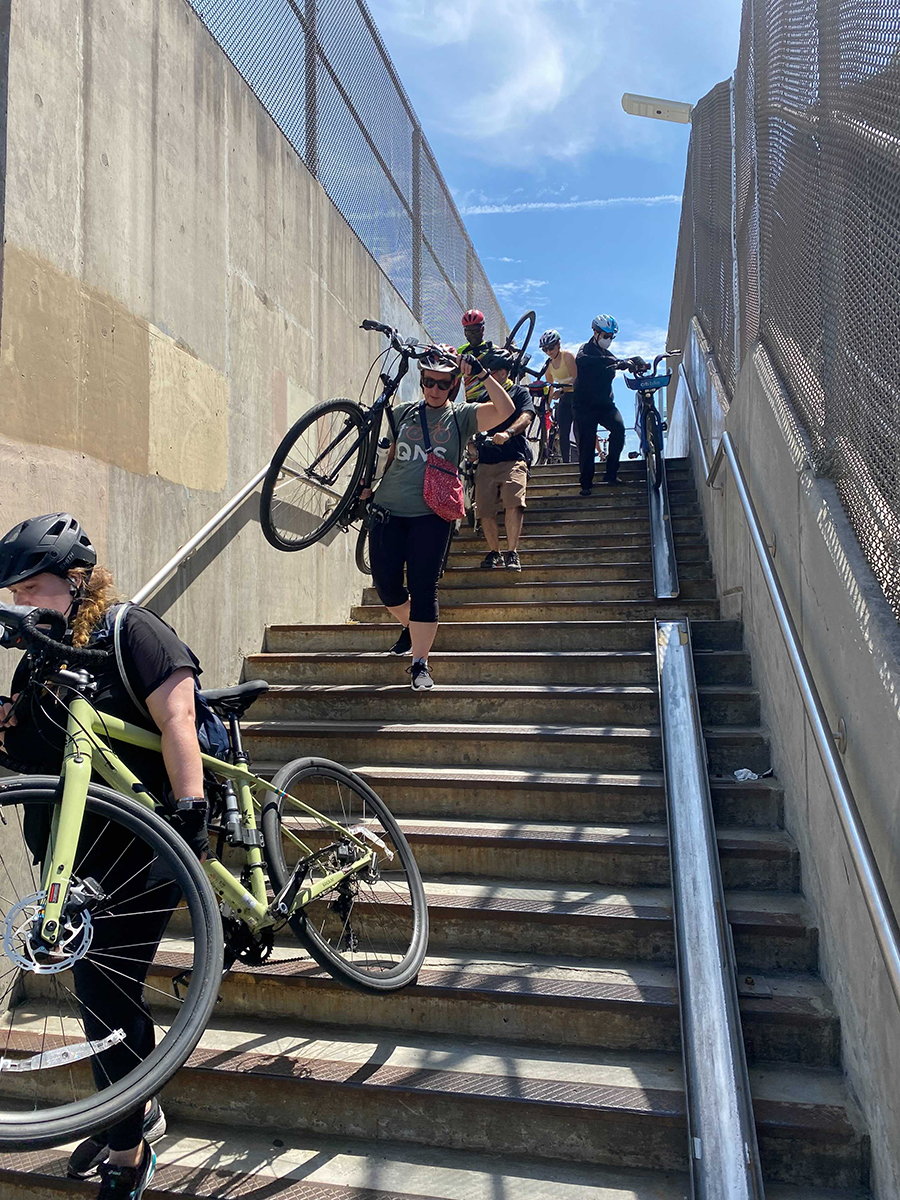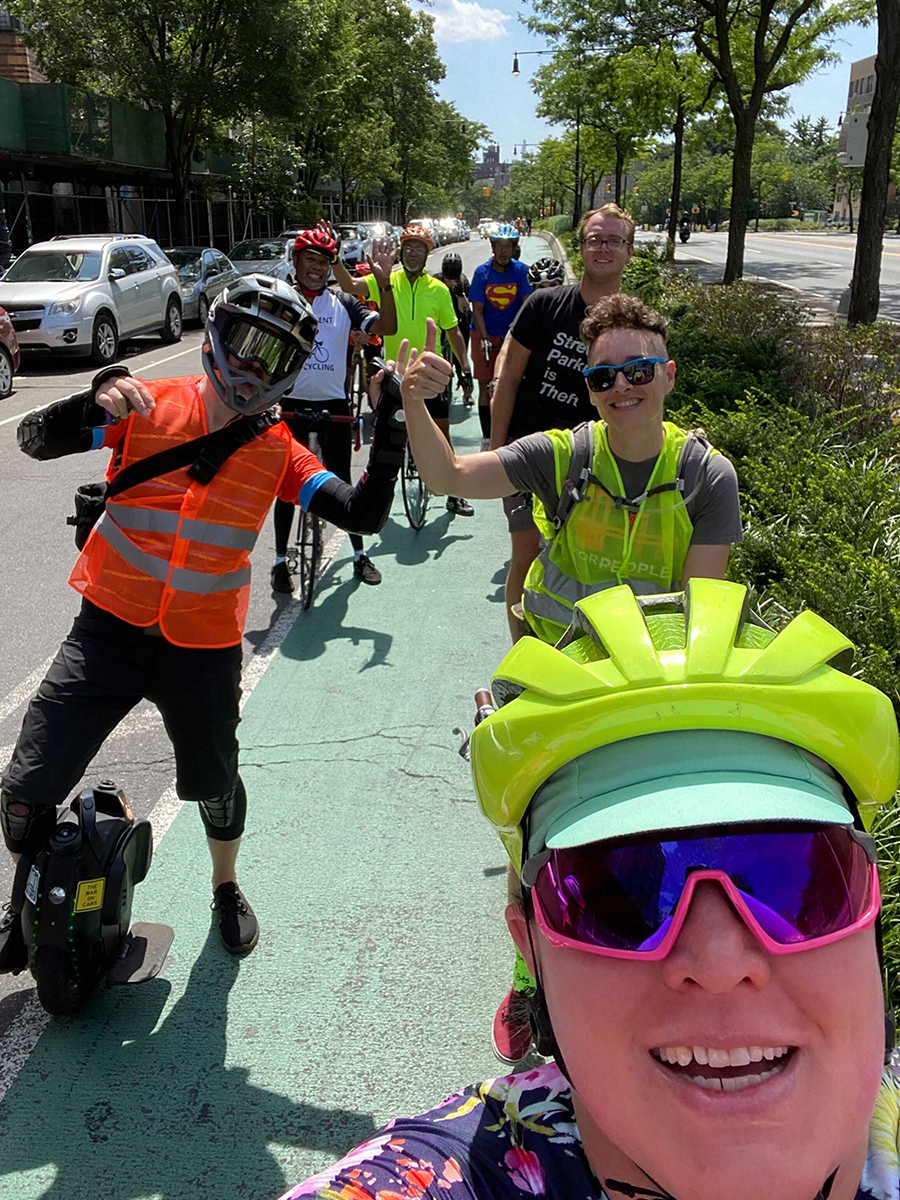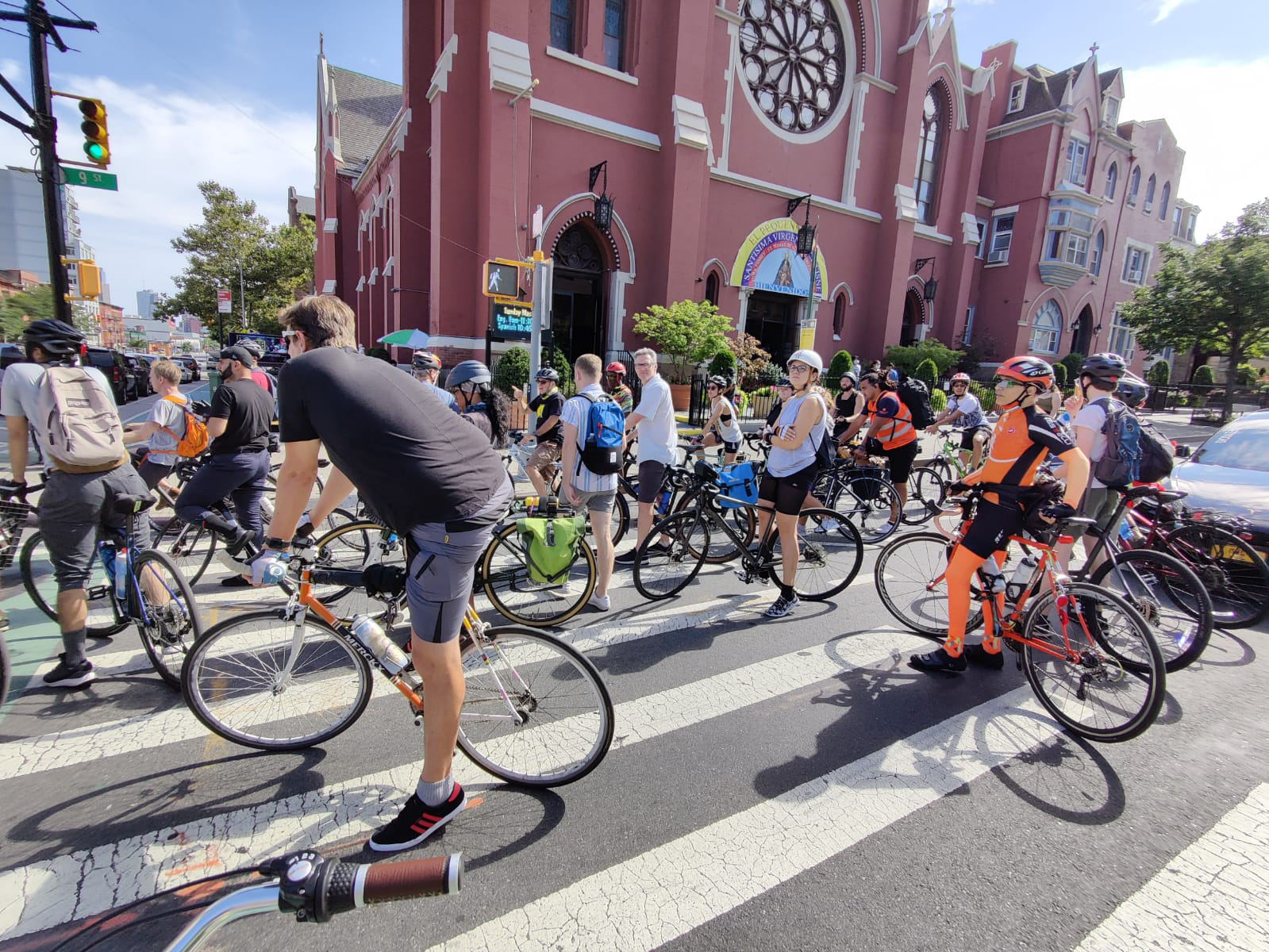 Brooklyn Activist Juan Serra made an incredible video of the third leg of the ride: